As you might have heard or noticed, EHL is undertaking many constructions to expand its campus by 2021. On today's campus, there are around 550 beds, mostly hosting AP students, since living on campus is more convenient for them. However, EHL wants to give the opportunity to other year students to live on campus as well, especially since finding apartments in Lausanne can be tricky for foreigners. In fact, the new campus will be able to host more than 1'000 students.
The campus will officially be completed by 2021 but some buildings and facilities are already finished for students to take advantage of them.
First of all there is a group of buildings called "Neighborwood". These buildings, completed last September, offer either shared apartments for 2 to 4 people or some individual studios. These buildings are furnished and include beds, kitchen table, desk… Students need however to buy amenities such as plates, cutlery or cleaning supplies… This gives them the opportunity to decorate the house to their liking and feel more at home. Each building has a big common laundry room with both washing machines and dryers available to the tenants.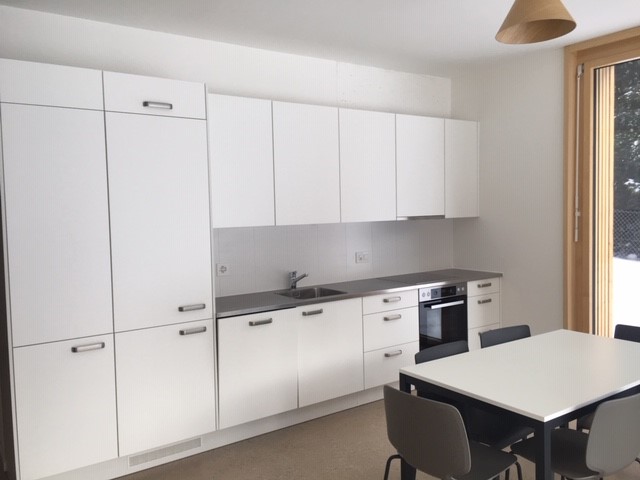 Kitchen in the Neighborwood Residence
In addition to that, there will be three additional residences combining single and double rooms on campus. One of them, Residence 3, has been completed in February 2019 for the new intake so that AP students can enjoy one of the 303 beds. The rooms are built so that each student enjoys their own privacy, has enough storage space; the rooms include separated toilets from showers. In these buildings, students benefit from the housekeeping service as well as a common laundry room and lounge area. The laundry room has also a foosball table, that students enjoy bonding around in the evening or during their free time.
The two other buildings of the campus' residences will be completed by 2020 and 2021 respectively.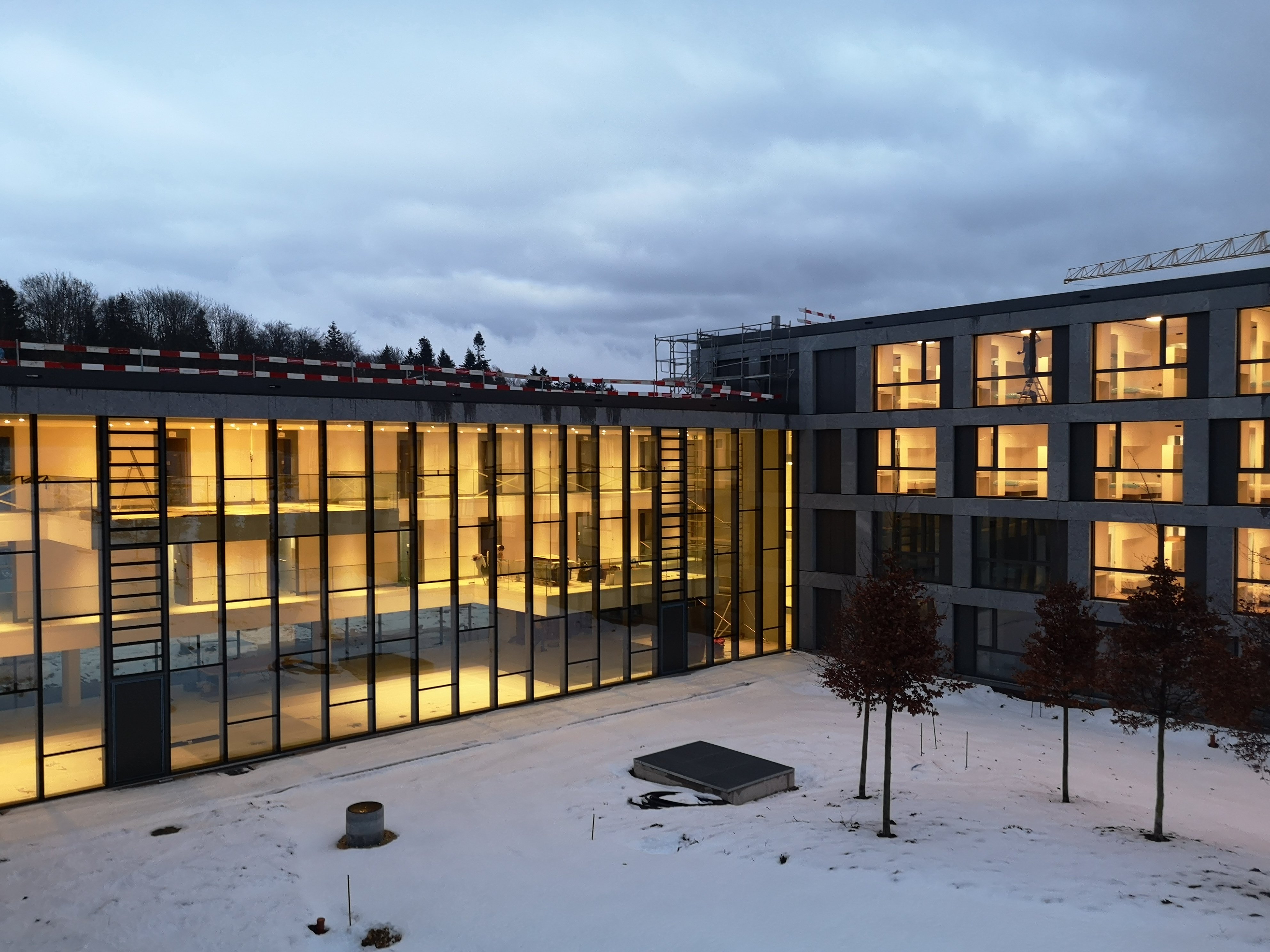 Residence 3
EHL students not only enjoy playing foosball but also practicing sports. Despite the many sports committees that the students can join, most students love gathering with their friends on weekends to challenge them on the basketball field or during a fitness session. From February 2019, students benefit from a temporary fitness located in Residence 3 and will, as of this fall, enjoy the new outdoor fields (basketball, beach volley and petanque), situated in front of the Residence. For more information about the upcoming indoor and outdoor sports facilities, please consult the chart hereunder.
Once the campus will be finished, students will have the best surroundings to make the best out of their four years at EHL!
Chiara Eckenschwiller – Bachelor student