For more than a decade, hospitality companies around the world have been seeking our students' advice, attracted by their expertise and pioneer spirit.

In order to answer these requests, EHL has implemented a mandatory "Student Business Project" during the last semester of the Bachelor Program. Industry leaders and students work together on real life challenges while coached by EHL experts. These projects give students the opportunity to apply their academic and practical knowledge to "real life" situations.
From a company's perspective, projects help them to take a step back and have an outsider view on their problematics at a small cost.
Back in 2000, projects focused on subjects such as the creation of hospitality concepts, SWOT analyses, development of new products and processes, market research and market forecasts. 60% of these first projects were actually brought to life and 30% of the clients recruited students to be part of the implementation.
Among the 28 companies involved in 2000 were Lausanne Tourisme, Nestlé, Mövenpick, UBS and Lombard Odier & Cie.
After 16 years of success, projects' subjects are more and more diverse - not necessarily related to hotels or restaurants - and sometimes even commissioned by companies foreign to the hospitality industry.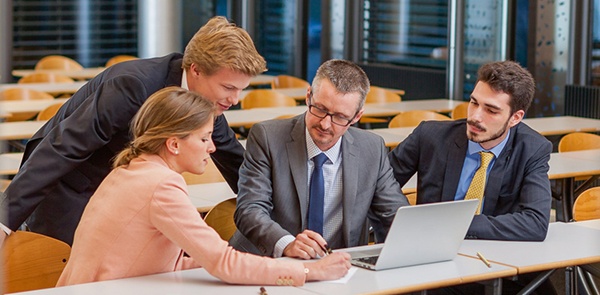 Entrepreneurs have been trusting our young professionals' advice in order to confirm or enhance their business plans or to find new development strategies.
Public administrations have provided our students with challenges such as "how to attract tourists to our city" or "how to use our hospital facilities in the most effective way".
Today we are proud to host between eighty and a hundred projects per year and see many companies come back, session after session, to benefit from our students' expertise and creativity.