By 1970, EHL's student body consisted of young men and women from over 45 nationalities, with women representing one out of every four students. The school's new 3 year program, which alternated practice and theory, set the bar for the rest of the industry, and cemented EHL's position at the very top of hospitality management schools worldwide.
EHL's growing reputation was also helped by its many students, professors, employees and alumni who were winning numerous international distinctions and awards in the name of the school.
In 1972 for instance, EHL students finished first and second in the "Sommelier-Conseil in French wines" competition. The same year, a group of students coached by Prof. Durussel won the Gold Medal at the London International Culinary Competition, as well as the Grosvenor House Trophy. Believe it or not, this was the first time the acclaimed trophy left English soil!
EHL's winning tradition continues on to this day. Our students continue to win international competitions in many fields - recent examples include the Sandwich World Cup by Délifrance, TAKE OFF! Award by AccorHotels, the Hyatt Student Prize by Hyatt Hotels as well as the l'Oréal Brandstorm.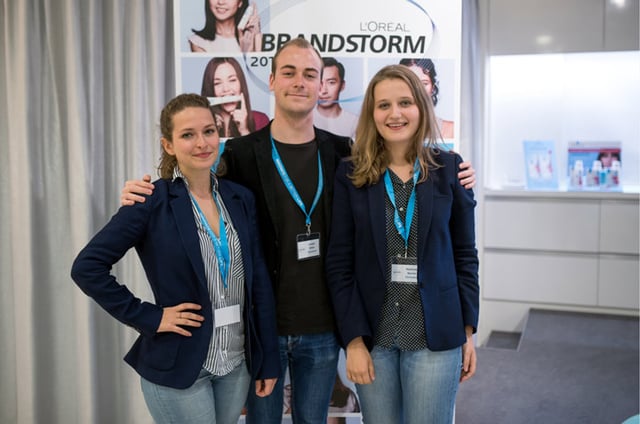 The 2016 "Opteamal" team composed of EHL students Natacha Reymond, Mathilde Baroin and Sidler Joseph impressed L'Oréal representatives and won the Swiss finals.
Read more about EHL's latest success stories in our press room.