9 chocolates: Hanami, Muditā, Nadi, Córe, Iride, Mesa, Gea, Santiago, Ventu. Each with a unique name and story, an innovative mix and a powerful message to convey. Each chocolate proves that we can all make a difference, one small action at a time.
Cadesio aims to change the world through chocolate. Are you ready to try and indulge in the process?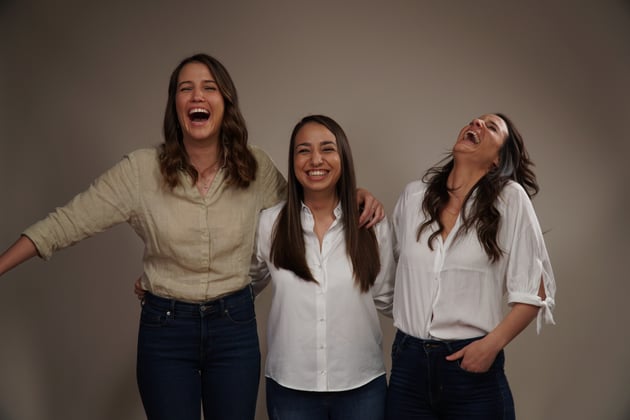 3 female entrepreneurs united with the same passion to change the world
Paola Bellia, AEHL 2016, a young Sicilian graduate speaks with such passion about her vision of chocolate, it is hard not to be convinced by her pioneering concept.
The proof?
In 2018, our young Alumna gets introduced to Angela Romagnoli, a chef from Puglia based at Château d'Ouchy, and with a great passion for chocolate. Paola shares with Angela her desire to start an entrepreneurial journey that can change people's life through a product everyone can buy. Angela welcomes the idea with great enthusiasm and decides to invest herself into this new project. A few months later, while discussing on how to turn this vision into a reality, they meet Oranne Corelli, a Swiss graduate in political science extremely fascinated by the world of media and communication. They explain her their idea: we want to change the world through chocolate. Oranne smiles.
And so the adventure of Cadesio begins at the beginning of 2019.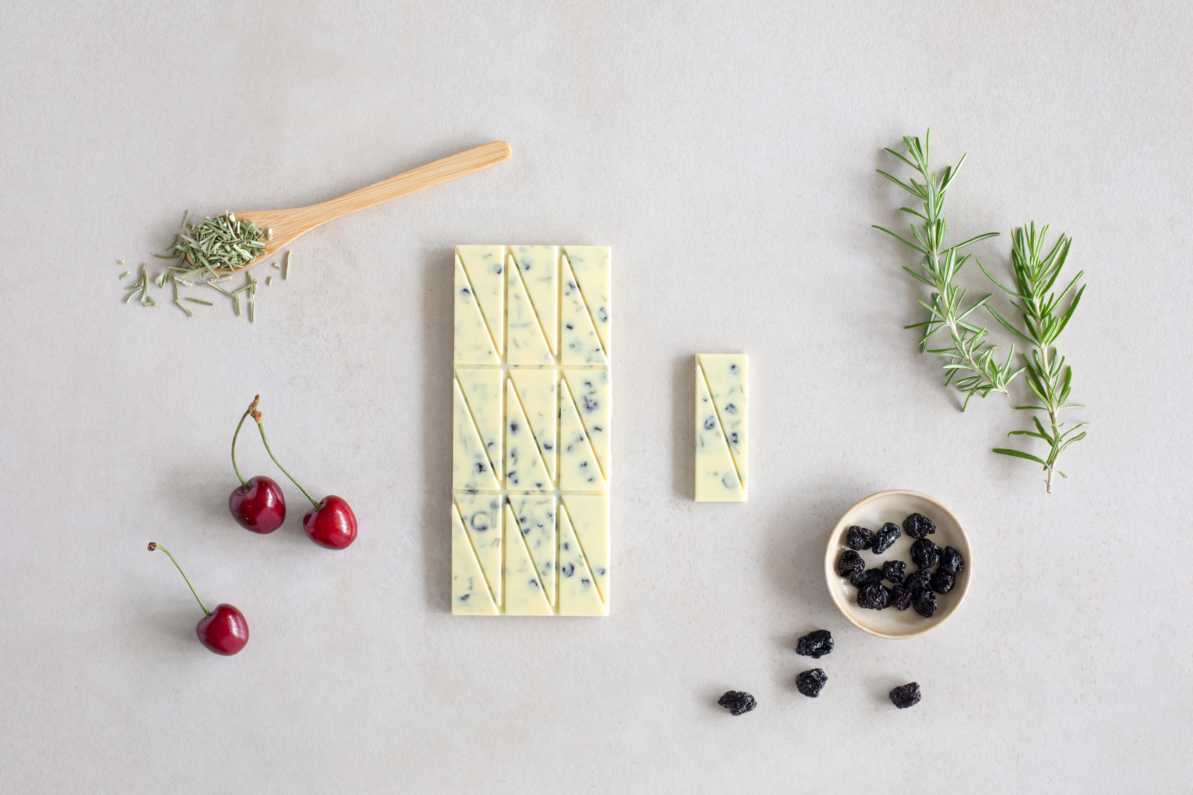 The concept: Nine Chocolates, Nine Flavors, Nine Causes
Cadesio's motto? Inspire, support, act. The inspiration lies in the unique flavours of each of the nine chocolates (white, black and even green), that offer a real taste experience.
In addition, each chocolate comes with a powerful message.
Our Favorite? Hamami, whose name describes the art of appreciating the flowering of cherry trees in Japan. The sweet acidity of cherries is combined with the powerful aroma of rosemary in a creamy white chocolate that evokes the beauty of Mount Fuji.
All nine chocolate take you to a trip all over the world. One thing is certain, when you start, it is impossible not to taste them all!
But what about support and action?
As an ambassador for an inclusive and sustainable world, Cadesio associates each of its chocolates with a Swiss NGO. The aim is to encourage customers to act and get involved.
For example, the Gea Chocolate - our second favorite - (personification of the earth in Greek) is linked to the Summit Foundation, which fights to reduce the environmental impact of human activities.
The long-term objective is that as soon as the company is able to generate salaries, part of the income from the sale of chocolates will be donated to the corresponding association.
Today, the 3 young entrepreneur strive to start giving each foundations as much visibility as possible, and they contribute to their cause by helping as volunteers during fundraising activities.
"My dream for the future is to see Cadesio evolving into a responsible multinational, focused on the well-being of its employees and on making this world a better place"
A promising project that wins the attention of EHL's

Innovation Hub

On October 31st, 2019, Paola gets the opportunity to pitch her idea among other young entrepreneurs during one of the event organized by IFJ and EHL.

She was successful in convincing the jury that Cadesio chocolate can revolutionize the role of large companies and their relationship to the challenges facing humanity and earned the right to integrate EHL's Innovation Village for a period of 6 months to help her launch her business.
At the first business incubator for hospitality concepts and start-ups, just a short distance from the EHL Lausanne campus, Paola will find a casual and creative space with dedicated resource for the development of new hospitality and F&B concepts.
Just in case you need one more reason to jump in the Cadesio Wagon: the packaging of the chocolates has neither plastic nor aluminium. In fact, the internal package is made out of vegetal fibers and can be disposed in compost bins, while the external package is made out of 100% recycled paper fibers.
Utopian? Nevertheless, the ideas, like the chocolates, are excellent.